15 Oct

Top 5 Blogs For U.S. Financial Advisors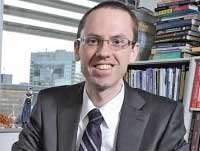 After a little research earlier in the year looking for great financial advisor blogs I found a smattering of content across the web but few explained why a particular blog was great. Further still, almost none informed me what I could learn from reading their posts. Here is a list that does both in no particular order.
1. Wade Pfau's – Retirement Researcher Blog
Wade's Blog is all about retirement. I would go as far to say it is about the science of retirement and calculations professionals make to ensure people have enough money during their retirement years. Wade's blog is probably my favourite because I love numbers and models. For those who have no interest in safe withdrawal rates it might be best to skip this blog.
 What You Will Learn Reading This Blog – Retirement Science, Safe Withdrawal Rates, Asset Allocation.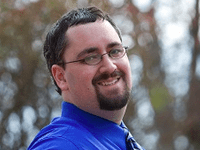 2. Michael Kitces – Nerd's Eye View
Michael Kitces is undoubtedly the most well-known blogger in the financial advisory space. Long before I started building Pocket Risk advisors would send me links to articles he wrote years ago to help me on my quest to solve problems for financial advisors. As someone who has not been an advisor Michael's posts give me insight into the challenges advisors face (as
well as solutions!). Unlike many bloggers in the industry Michael's posts are squarely targeted at advisors rather than consumers. Many of the topics are beyond the understanding of a financial laymen but that shouldn't stop you.
What You Will Learn Reading This Blog – Practice Management, Industry News & Regulation, How To Get More Clients,  Questioning The Status Quo.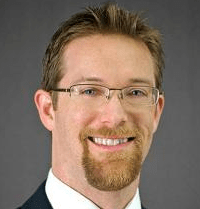 Modern financial planning could not exist without technology. Thankfully we have blog that looks at the intersection between these two areas. What I like about Bill's blog is that it's not just a review of advisor specific software packages. He digs into everyday technologies that make the advisor's life possible for example his review of Apple's new iPhone.
What You Will Learn Reading This Blog – How advisors (and others) can you use technology to improve their businesses.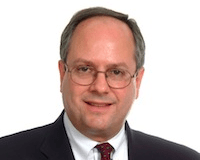 4. The Chicago Financial Planner – Roger Wohlner
Unlike some of the blogs above Roger is more consumer focussed. That being said he doesn't spend every other sentence pushing his practice. He delivers rich insights and actionable steps to move people forward financially with the occasional dollop of humor.  I liked his post back in August about essential financial steps people should take in their 30's and 40's.
 What You Will Learn Reading This Blog – Consumer focussed financial advice that covers everything to do with money – Investing Lessons, Retirement, Insurance etc.


5. Enterprising Investor – CFA Institute
How many of us are fans of blogs run by associations, institutes or the like? Probably not many. This is because they lack the personal touch typically managed by a revolving door of interns with an inconsistent publishing schedule. The CFA Institute blog is different. There is a human touch (every post has a writer name and picture), there is a community (see the comments) and they write about interesting topics. The behavioral finance section is my personal favourite on the blog.
 What You Will Learn Reading This Blog – Economics, Behavioral Finance, News, Regulatory Updates.