29 Oct

ProVise: "The 3 Things Advisors Must Focus On To Be Successful" – Barron's Top Advisor [INTERVIEW]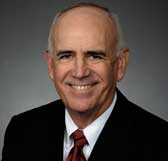 I recently interviewed Ray Ferrara of ProVise Management Group LLC.  He is the President and CEO of a Barron's ranked financial planning and investment firm based in Florida.
John: Can you give us some quick background on ProVise?
Ray: Sure, first and foremost ProVise is a financial planning firm. We do investment management but we view that as a subset of financial planning. We have 11 planners and work with about 780 families. In total we manage about $900 million. All of our team are well qualified professionals many of which have the CFP (Certified Financial Planner) designation.
John:  How did you become a financial advisor? What brought you to this industry?
Ray:  I have to go way back to tell that story. I graduated in 1970 with a degree in Zoology and went to work selling computers for IBM. A friend of mine was working in the investment business and persuaded me to get involved on a part time basis. By September 1971 it became my full time occupation where I worked for an investment firm. Eventually, I went on to start ProVise in 1986 and I haven't looked back!
John: Barron's recently ranked your firm as a top advisor. What distinguishes your firm from others?
Ray: Going back to what I said earlier I would emphasize we are a financial planning firm first and investment management is a subset of that. We form close relationships with our clients helping them bail out their children, deal with health issues and estate planning. Year over year we only loose about 3% of our client base and that includes those who pass away.
John: What would you say to those advisors who believe investment management is not a subset of financial planning?
Ray: I would gently and politely tell them that there is nothing wrong with specializing in investment management but that is not the same as financial planning.
John: What software, tools and techniques do you use to ensure you remain successful?
Ray: Technology is crucial to our business. It's important that technology platforms are user friendly for clients and advisors. We use Portfolio Center for portfolio management and we use Junxure for our CRM. We also believe social media can play an important part in our business and are slowly doing more in that area.
John: Your firm has been very successful but what challenges do you face on a day-to-day basis?
Ray: You can be a financial planning genius and still fail if you cannot properly run your own business so that is important. Additionally there is always work trying to keep up with the regulators. That's crucial. Finally as our company grows and scales its been important for us to hire the right people who share our values.
John: What software and tools do you think are missing in the industry?
Ray: Probably what is missing is a technology standard so all software can speak to each other.
John: Lastly, What do you think advisors need to focus on in the future to be successful? 
Ray: There are three things advisors need to focus on moving forward.
1) They must disclose conflict of interests.
2) They must maintain their level of education through something like the CFP designation, which has a continuing education element.
3) The must subscribe to a code of ethics that puts the client ahead of themselves and thus give a fiduciary standard of care. Advisors who do not do all three will fall behind those who do.
John: Thanks Ray, it's been great speaking to you.