13 Jan

3 Uncommon Questions To Assess Your Clients' Risk Profile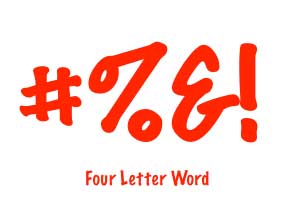 In Harold Evensky's "The New Wealth Management" risk is described as a "four-letter word" and that echoes many of the discussions I have had with advisors. Again and again I ask myself how do we get a better grip on what Evensky calls "a client's most restrictive investment constraint"?
Traditionally, advisors tried to figure it out alone, and then they used boilerplate risk questionnaires before adopting academically backed tools like Pocket Risk. However, the journey is not complete. I believe we can further this field by encouraging advisors to share how they tackle risk with their clients. This will allow everyone to develop best practices for tools, processes and questions. Let's call it a crowd-sourced approach to good ideas about risk.
At Pocket Risk we allow advisors to add a few questions to our questionnaire so they can specifically target a particular concern about goals and risk. This has led to a gamut of questions we believe other advisors can benefit from. Below is a selection of questions as well as an explanation as to why they have been asked.
Question 1: How often do you watch or read financial news media (e.g. CNBC, Bloomberg, WSJ etc.)?
Possible Answers: Daily, Weekly, Monthly, Quarterly, Yearly, Never
Why: The advisor who created this question jokingly referred to this as his most important question. He says clients that watch financial news media on a daily basis (especially programs like Mad Money) will likely be too reactionary when the markets move up and down. Their desire to move in and out of investments at a rapid pace would hurt their future returns and reduce the chances of meeting their financial goal.
As a result he knows he has to work harder with such clients as they are slowly weaned off news media. The risk the advisor is looking to mitigate is the chance that this client is a trader who wants to speculate more than invest.
Question 2: Who is responsible for determining a suitable level of risk, and managing that risk on all of your accounts?
Possible Answers: It is my responsibility, It is the financial professional's responsibility, It is a shared responsibility, I'm not sure
Why: I like this question. This firm is asking the client's perspective on who is responsible for the risk in the account. This is isn't about abdicating responsibility but about optimizing client communication and delivering the appropriate investment approaches.  If the client says they believe the advisor is fully responsible then this can help the advisor craft a relationship and portfolio that better suits the client. Alternatively, if the client believes they are fully responsible for the risk then the advisor may be able to provide the client a larger array of risk options and communicate with them in a different fashion. It's all about optimizing communication about risk so the client has the appropriate portfolio.
Question 3: What is your life expectancy?
Possible Answers: 18-125
Why: This advisory firm asks their clients how long they expect to live. Rather than guess based on their age, they have used a simple life expectancy test to get an accurate reading based on a client's health profile. One of the biggest risks investors face is running out of money in retirement. This can be partly avoided by having a realistic life expectation.
Conclusion
You can ask your clients a myriad of great questions about risk but not all of them fit nicely into a risk questionnaire. As a result it's important to think what else can you ask to better understand your clients' risk profile. I hope I've given you some ideas based on the questions above.
Share the questions you ask your client's about risk below in the comments.